A church has reacted after a photo showing two people laying on each other on the church's altar while a pastor and several church members put out their hands towards them, went viral and sparked outrage online.
According to viral reports, the pair had been trying for a child for ten years without success, and when they sought help from the church, the minister encouraged them to have coitus on the altar in front of the congregation.
The photo sparked controversy, with many people expressing their thoughts about it.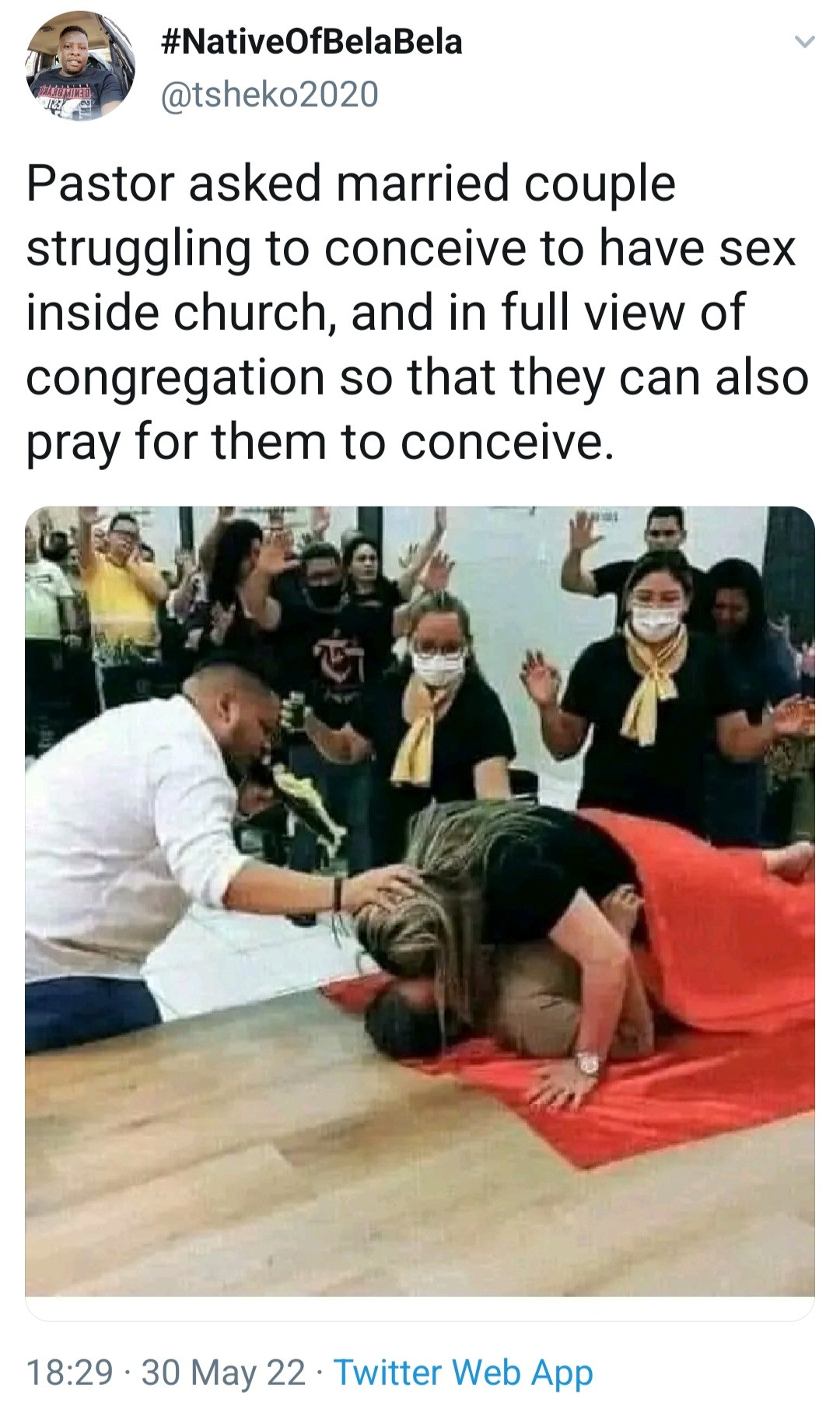 However, reacting, the church located in Brazil said the photo was of two women, not a man and a woman
They explained that the woman had arrived sick and had fainted during service. So after the preaching, the pastor called the sick woman and told another woman to lie on her as a prophetic act.
The church said getting a female minister to lie on top of the sick woman was based on the Bible passage that saw Prophet Elisha lie on the body of a dead boy while praying to God to bring his spirit back to life.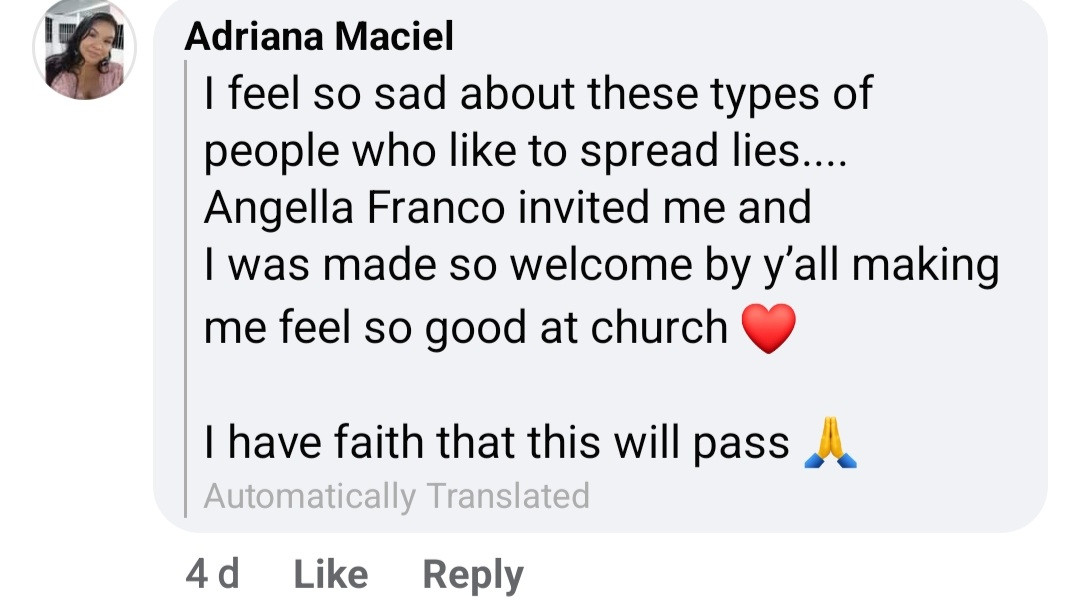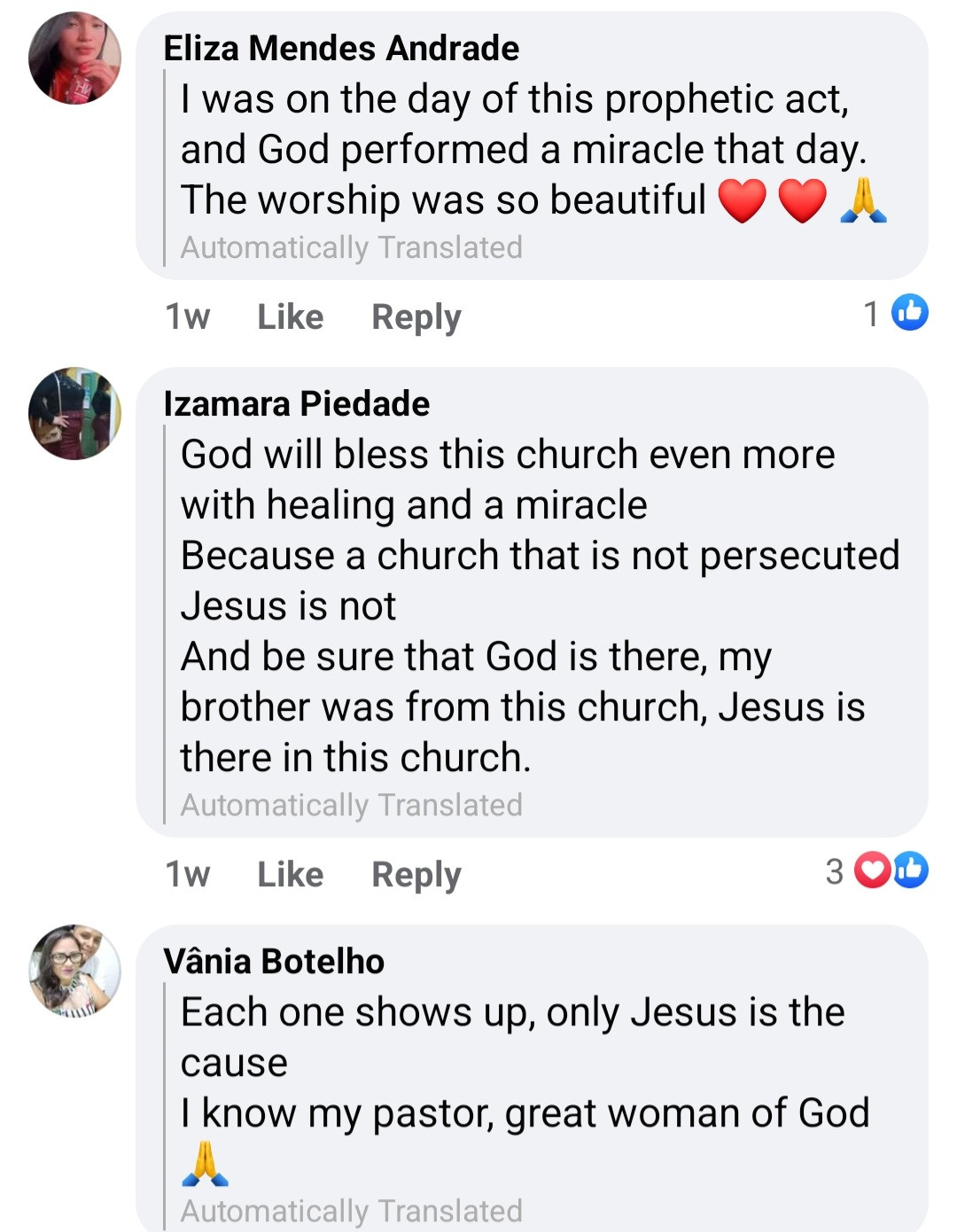 In other news, Nigerian lawyer and activist, Moe Odele, has said she can only agree to be a housewife if her husband puts her on a monthly pay of $77k (N32 million).
Odele claimed in a tweet that if her husband agrees to her price, she'll gladly quit her job to become a full-time housewife.
She also stated that if she could find a man ready to pay her such a sum, she would do house chores such as cleaning and dishwashing.
"I actually have a price to become a housewife. Pay me $77k a month and I'll wash plate. I'll just start tweeting 'a virtuous woman keeps her home by being a woman of virtue." She tweeted.