Hoodlums Attack Portable, Destroys His Multi Million Naira Car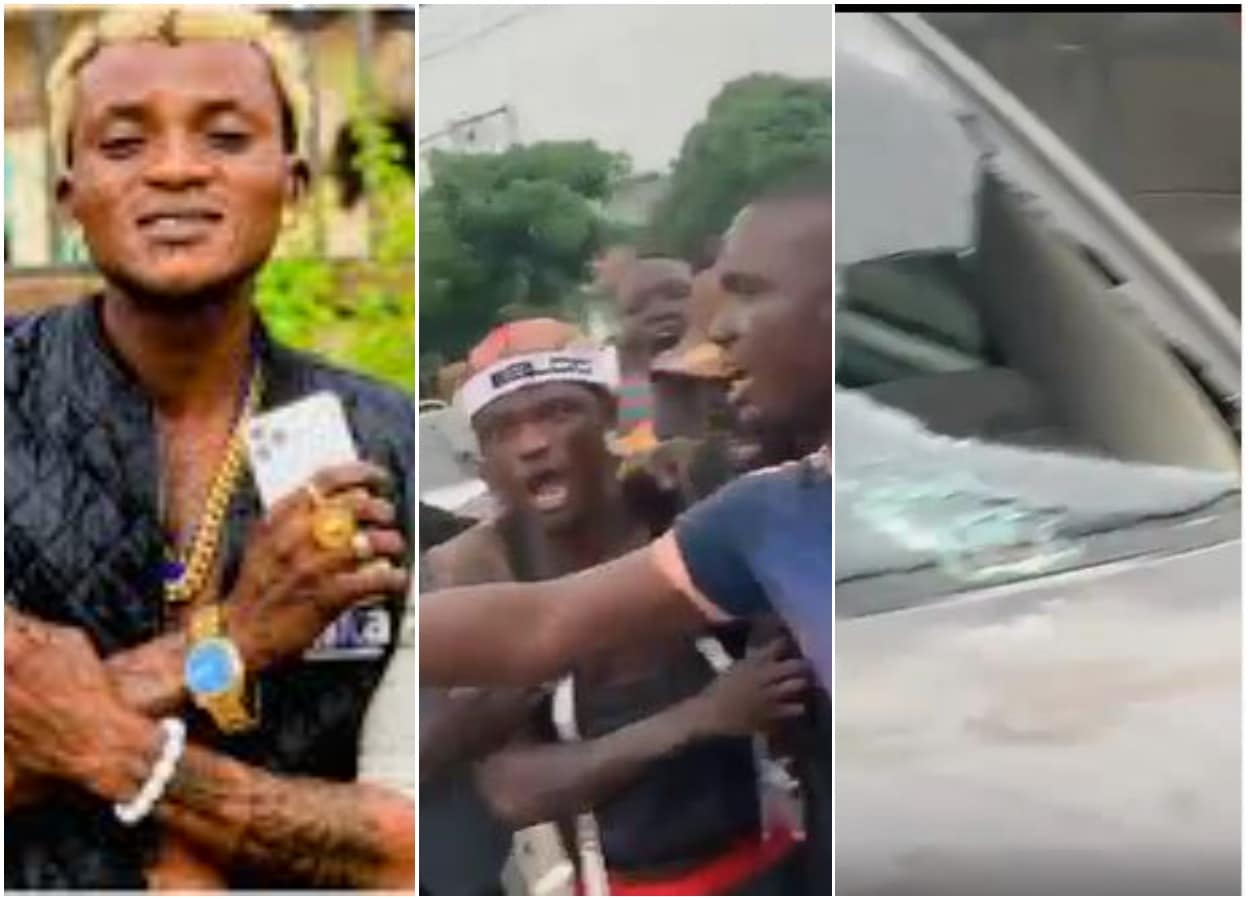 A video shared on Social Media, on Friday, showed the moments the musician was being led away after engaging fiercely with the hoodlums who destroyed his car.
Portable noted that the hoodlums hijacked and  damaged his car.
The raging musician also pleaded with thieves via his handle to stop breaking his cars.
Sharing the video, he wrote; "They are not fans akoi thief ZAzuu please am pleading to thief that called themselves fans to stop breaking my cars good fans won't damage cars or hijack from me.
I really appreciate my real fans ZAzuu."
Watch the video below;https://www.instagram.com/tv/Cdxa-wAr0vv/embed/captioned/?cr=1&v=14&wp=658&rd=https%3A%2F%2Fwww.naijanews.com&rp=%2F2022%2F05%2F20%2Fhoodlums-attack-portable-destroys-his-multi-million-naira-car%2F#%7B%22ci%22%3A0%2C%22os%22%3A10047.60000000149%7D
Meanwhile, Portable recently begged his colleague, Burna Boy for a verse on social media.
Naija News reports that the controversial singer via his verified Twitter page pleaded with the Grammy award winning singer, Burna Boy, to bless him with a verse.
Portable in a video shared on his Instagram page, was seen shirtless, eulogizing Burna Boy whilst pleading with the highly rated Nigerian singer, to bless him with a verse so they could do a song together.
Sharing the video on his Instagram, Portable captioned;"Giant of Africa IDÅMU ADUGBO @burnaboygram Baba 🙏Bless your boi with One verse on my way back to Naija I go by the name @portablebaeby Akoi Grace Akoi Mercy Blessing dey follow me Bizza Bizza Na God Dey Run Am Gangstar Naija Kinima Fajah"