American reality TV star, Kourtney Kardashian has gotten married to her lover, Travis Barker, for the third time.
The celebrity couple did their first wedding in Las Vegas in April, then had their legal wedding in Santa Barbara on May 15, and a third wedding in Portofino, Italy, on Sunday evening, May 22.
They had a fairytale wedding with close friends and family in attendance at the medieval Castello Brown fortress.
Kourtney, a 43-year-old mother of three children, donned a white figure-hugging minidress and a long veil designed with flower embroidery and an image of the Virgin Mary, while Travis wore a simple black suit.
It was gathered that a woman sang an emotional rendition of Ave Maria as Kourtney walked down the garden to meet her man at the altar.
Photos from the event has been shared online, and the couple said their vows at a grotto of the Virgin Mary.
See photos below,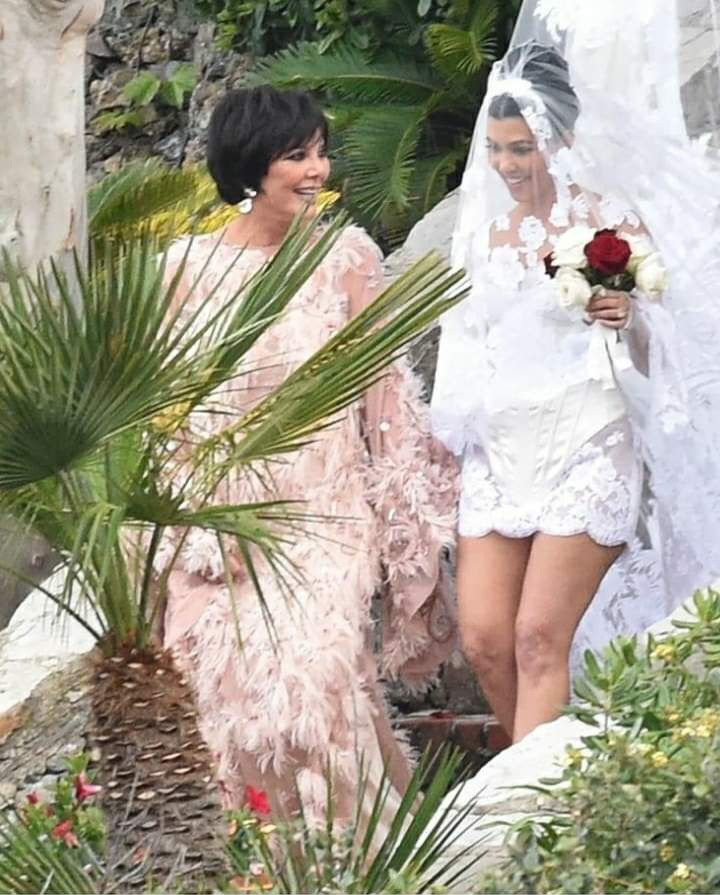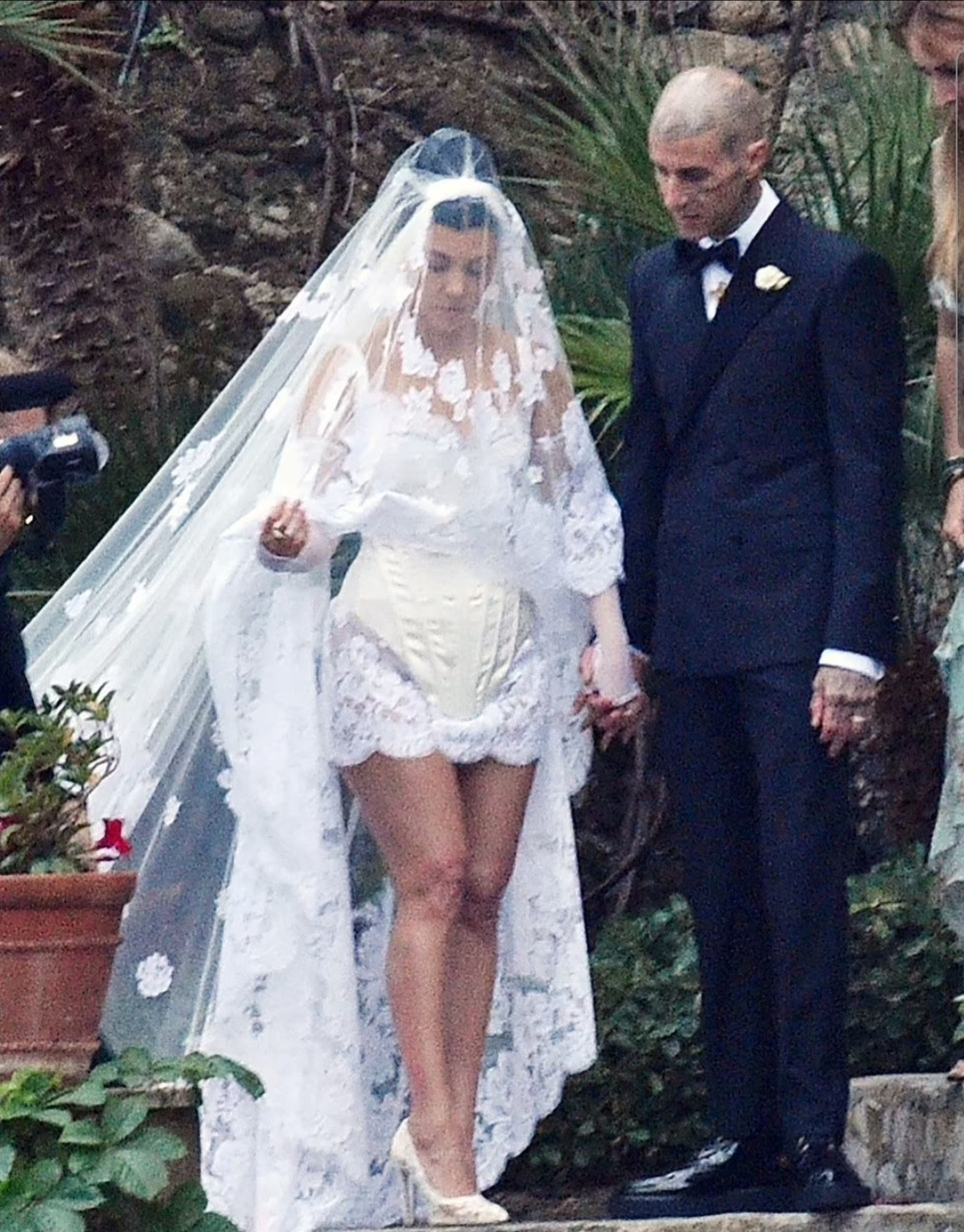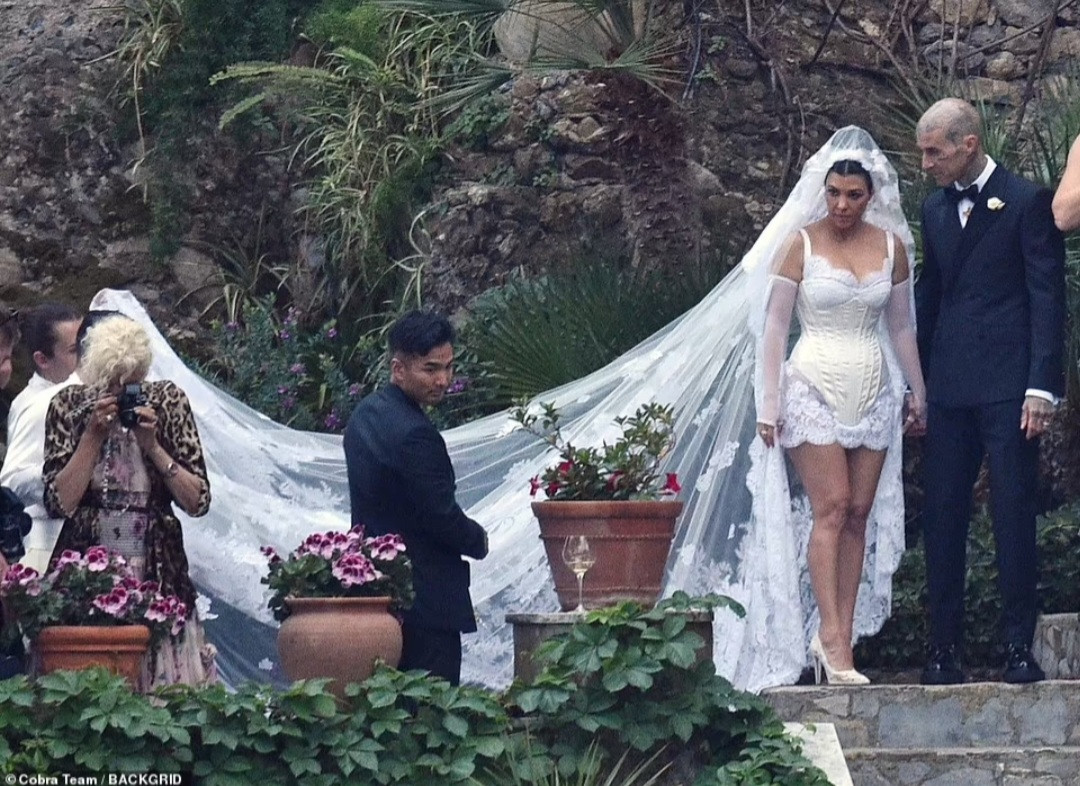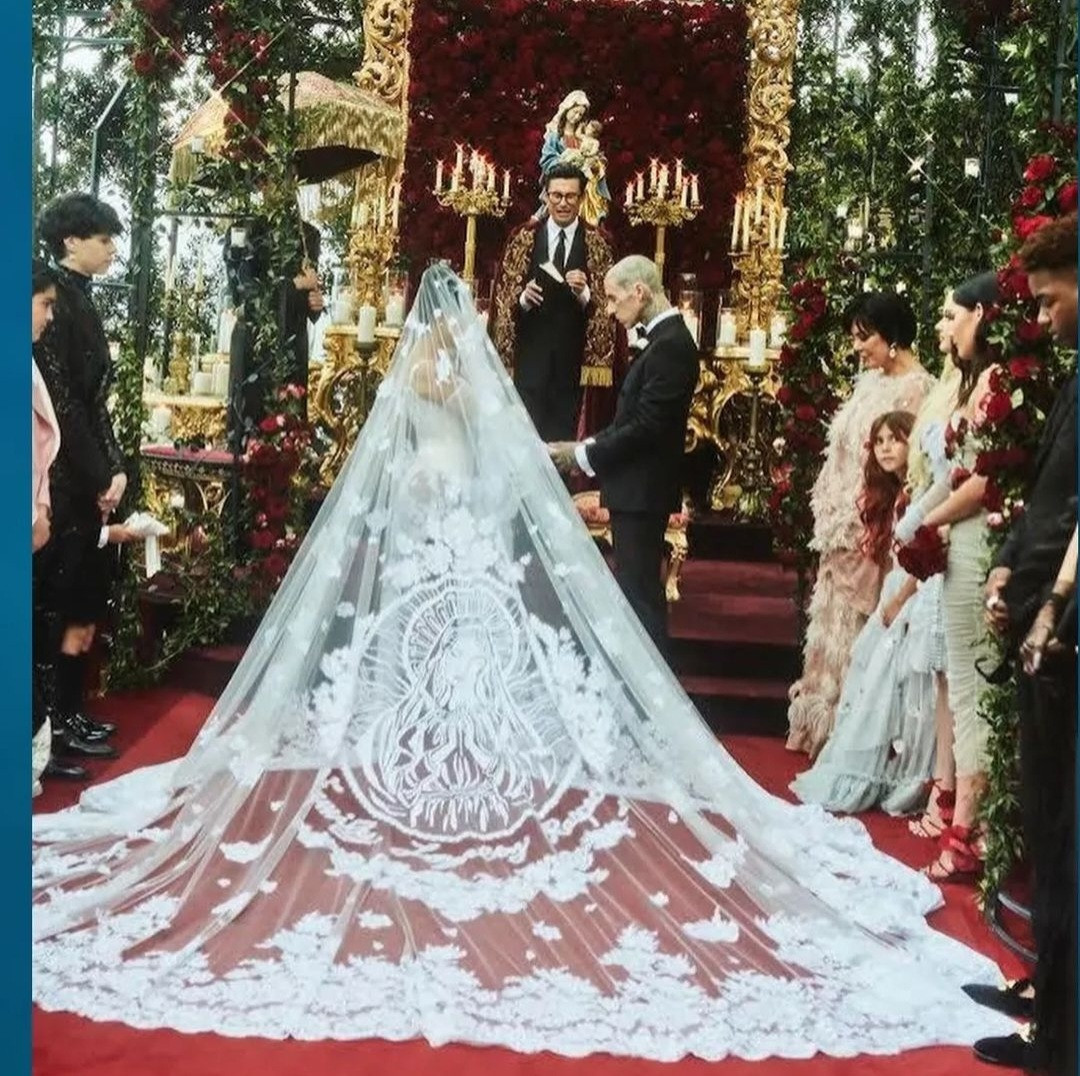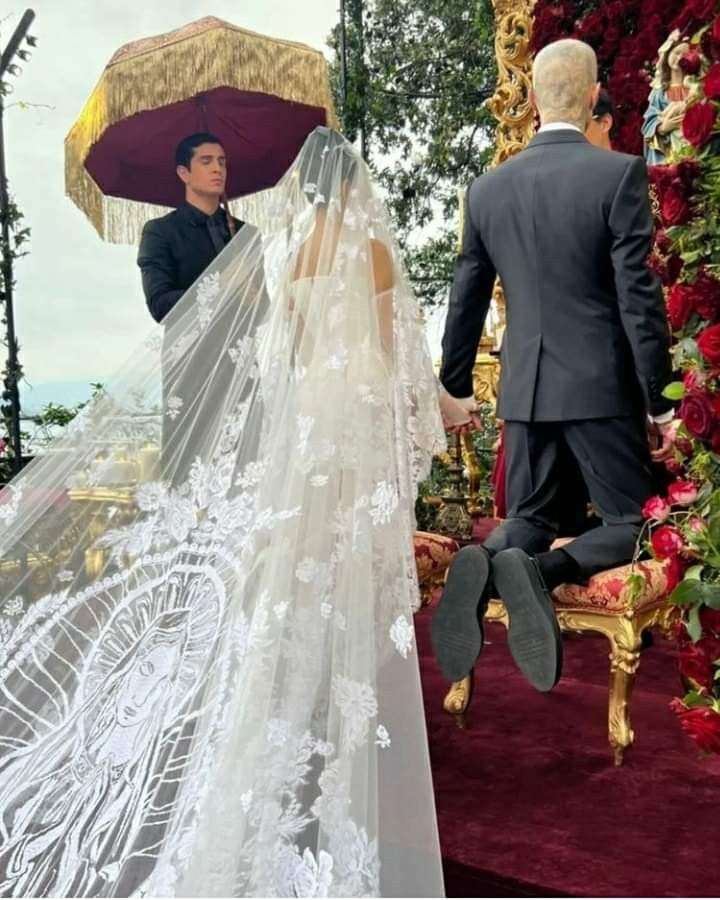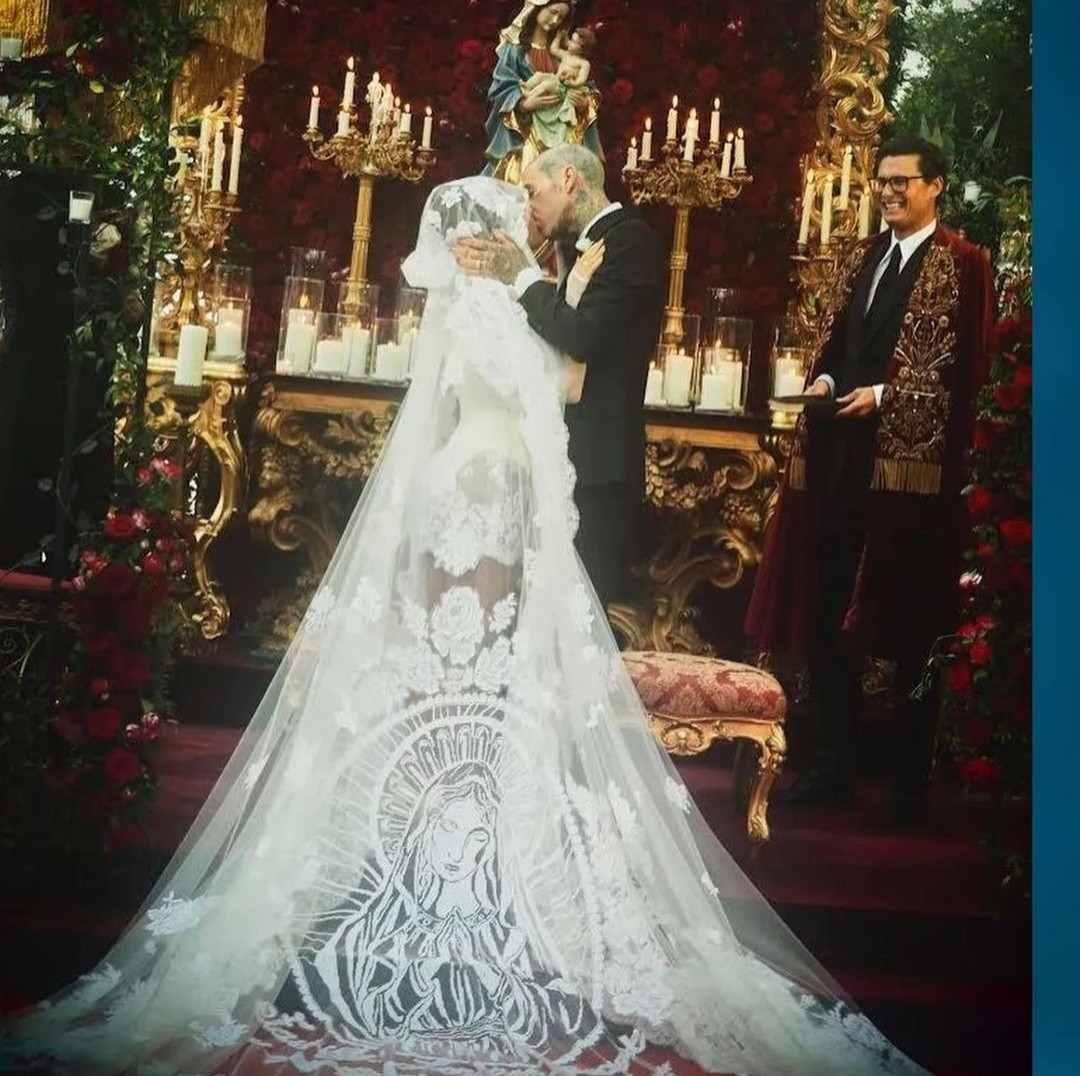 A while ago, a former employee of the Kardashian family, identified as Jessica DeFino, opened up on her painful experience working with the billionaire family.
Jessica who worked as an assistant editor on the now-defunct Kardashian-Jenner official apps between 2015 and 2016, shared this in an explosive tell-all after a tweet of hers went viral.
In March 2022, Kim had given an infamous advice to women asking them to "get their fu*king ass up and work," adding that "It seems like nobody wants to work these days" – an advice that didn't go down well with a lot of people.
Taking to Twitter to react to Kim's advice, Jessica disclosed that she couldn't afford to buy gas while she was working on the Kardashian app, which was raking in millions of dollars at the time.
She tweeted,
"I was an editor on the Kardashian apps in 2015 in LA.
"I worked days nights & weekends, could only afford groceries from the 99 Cents Only Store, called out 'sick' more than once bc I couldn't put gas in my car to get to the office, & was reprimanded for freelancing on the side."