A Nigerian man, identified as @TheOnlyCleverly, has taken to Twitter to post a picture of the seemingly fetish item he found on a beach.
In the photo, there was a pineapple sliced into two with pictures of a man and a woman placed in the middle, and a rope was used to bound the pineapple.
Sharing the photos, the man questioned if the bound pineapple was a love charm or voodoo because of the pictures fixed in-between.
He wrote,
"I just found this on the Atlantic shoreline.
Pictures of a guy and a lady placed in a pineapple & bound. Voodoo? Love charm? Some sweet juicy love is about to turn very bitter right "
See the pictures below,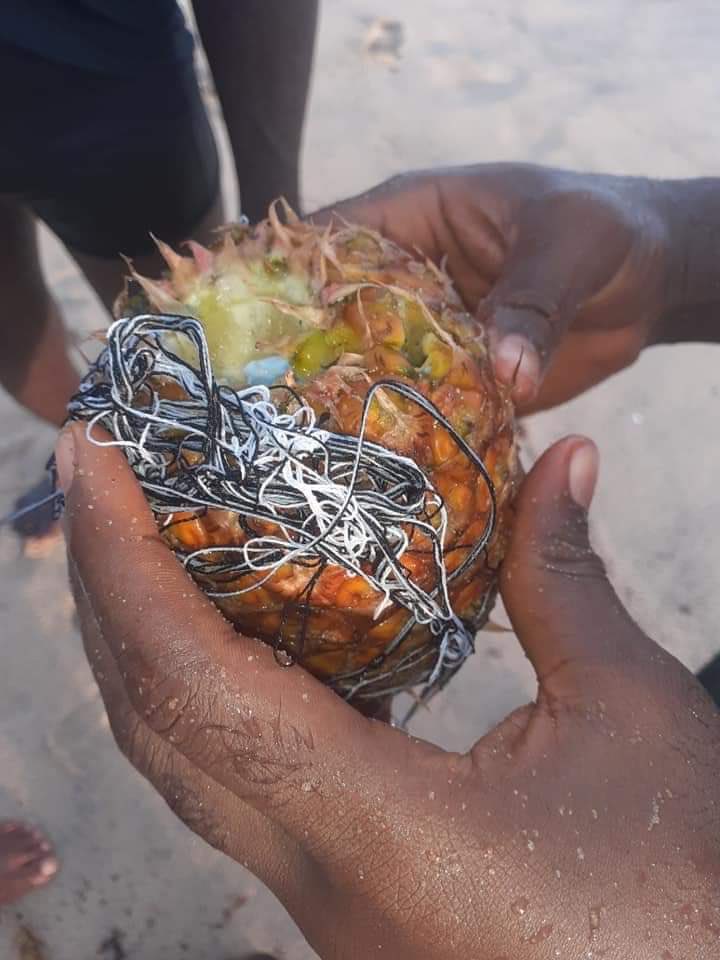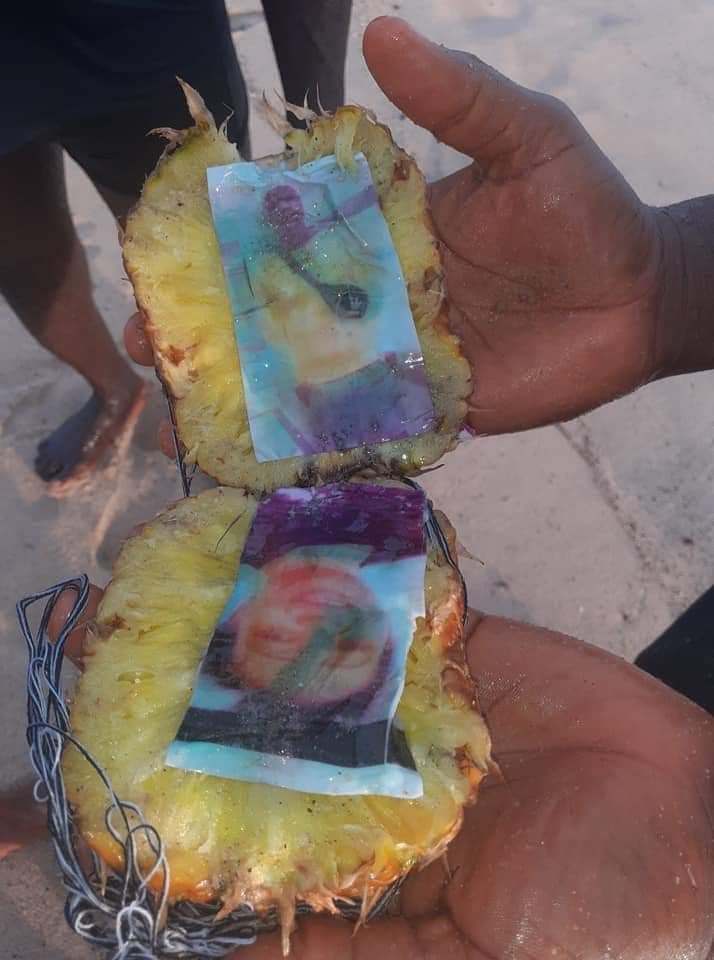 He jokingly added that he will take the pineapple home and pull a stunt on the couple.
"Okay now i will take it home, open it for 3 days and join it back after 3 days. They will fight for 3 days and love each other back for 3 days, na that one go sweet pass.
Continues process "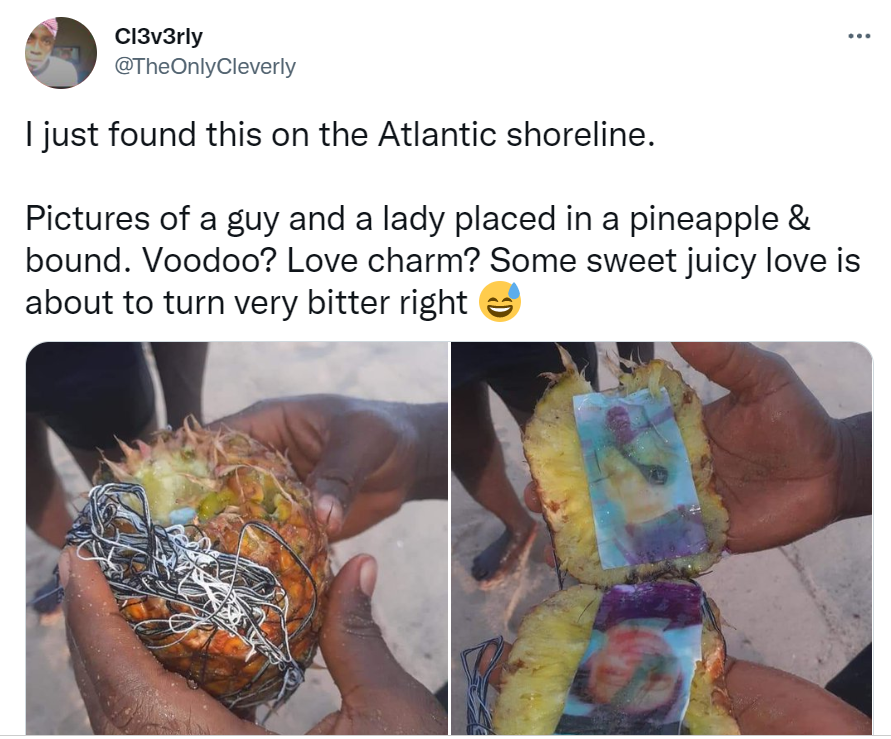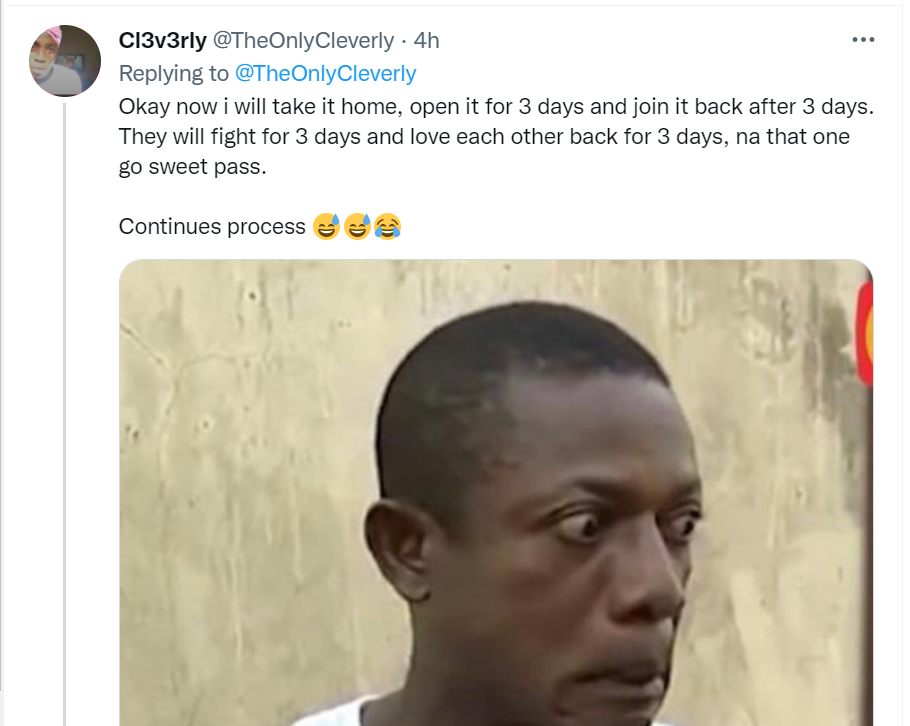 In other news, a Nigerian man of Igbo descent, identified as Chigozirim Emeakayi, has taken to Twitter to announce that he has converted to Islam.
According to Chigozirim who is also a staunch supporter of President Muhammadu Buhari, he converted to Islam because it's the most peaceful religion on Earth and has now taken on a Muslim name "Aliyu".
Taking to the micro-blogging platform on Friday, June 3, he wrote,
"My name is now Chigozirim Aliyu Emeakayi, as I fully accept and embrace the most peaceful Religion on Earth."